A delightful South Devon holiday home park
If you are looking for a South Devon holiday home as a peaceful country retreat, then a caravan at Webland will meet your needs.
Webland Farm is a quiet well-planned park with beautiful grounds and delightful views across to Dartmoor and the South Devon countryside. The peaceful environment at Webland creates a sense of well-being and relaxation. It attracts holiday home owners who appreciate the peace and quiet above anything else.
Our owners also respect the space and privacy of their neighbours. This means that we can create a relaxing holiday 'bolt-hole' with a warm and friendly atmosphere. We are a holiday park with no holiday lets and no commercial subletting. This means there are far fewer people making the trip down the lane to the park. It is a place to relax and unwind.
From the moment you leave the A38 and turn into Webland Lane, you know you have arrived in the middle of the South Hams countryside. Surrounded by two areas of natural beauty, South Devon and the Dartmoor National Park, the park is at the centre of one of the most attractive regions in the country. Webland is ideal for both the short-term 'get away from it all' weekend break, and for extended holidays when you can really chill out. 
It is also a great holiday park to come to throughout the year to enjoy the changing seasons. You can use your holiday home at any time as we are always open.
** New caravans – new and pre-owned – in stock **
Get in touch to find out more [email protected] or call 01364 73273 **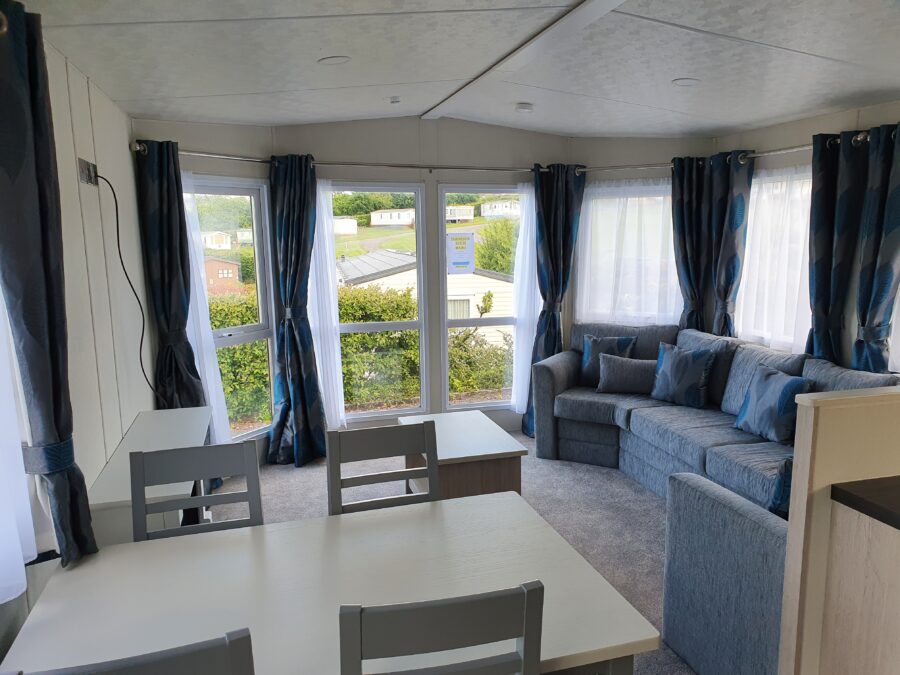 We're excited to say that we have new caravans coming in stock from 2023!
Get in touch with Sharon for more details on 01364 73273 or mail [email protected] 
Our other options include our latest show caravan, vacant plots for a caravan of your choice, pre-owned caravans. (when available)
See below for the show caravan we currently have – the excellent Delta Danbury.
Our caravan options include our latest show caravan, the Swift Bordeaux 35′ x 12′ as well as pre-owned caravans and available plots where you make your own caravan choice.
For those interested in stepping up to a lodge, our show lodge on the terrace at 30′ x 22′ offers a great introduction to lodge living.
For more information on Webland Farm, why not give us a call on 01364 73273, e-mail us at [email protected] or use the website contact form to send us a message. Even better, why not come and take a look at the park and what we have to offer, so that you can see for yourself if we are the type of park you are looking for.